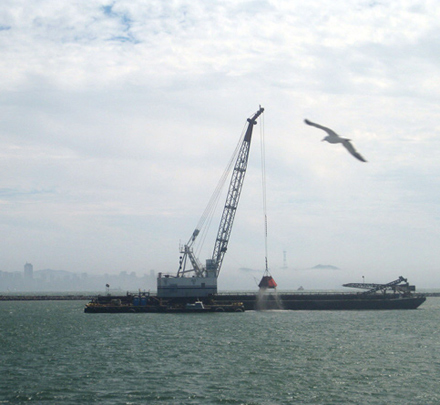 Vortex Marine Construction's DB Vengeance made the cover of the International Dredging Review. The Vengeance, equipped with a 10 cubic yard cable arm bucket, is seen working on the Richmond entrance channel dredging project. The sediment is being deposited into the Hamilton Wetlands Restoration Project – an innovative and beneficial use the Corps of Engineers has put into effect in San Francisco Bay.
The Hamilton Wetlands Restoration Project (HWRP) is a venture of the California Coastal Commission and the Corps of Engineers to restore traditional wetlands to the San Francisco Bay area.
For more, please see the article.