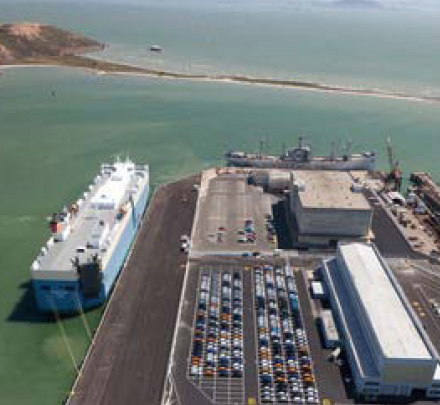 Vortex was recognized as a finalist for the Association of General Contractors (AGC) Award for Excellence in Partnering. The Honda Wharves Rehabilitation project in Richmond, CA, which was a collaboration among Honda Automotives, Auto Warehousing, Port of Richmond, TransDevelopment Group, and Vortex, was one of three finalists for the award presented by AGC of California. This prestigious award recognizes the top companies in the industry that have demonstrated successful partnerships and collaborations to improve construction projects.
Vortex Marine Construction, Inc. performed the marine construction portion of the improvement work, which included the structural rehabilitation and upgrade of a World War II era ship berth. This improvement was necessary to accommodate two modern Pure Car carrier vessels.
For more, please see the press release.