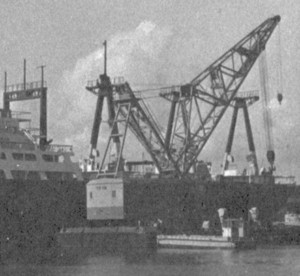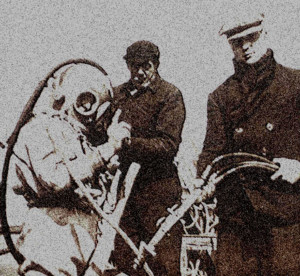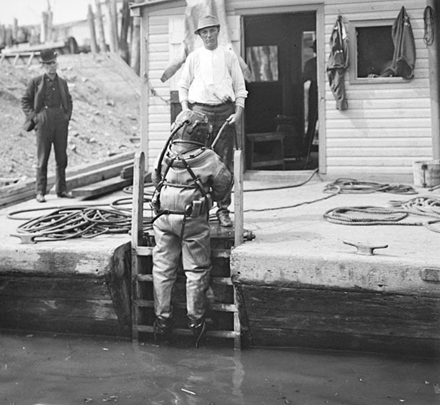 Vortex opened its doors in Oakland, California in early 1992. Founded by two brothers, Blaise and Matt Fettig, the young company was eager to compete in the underwater construction market of the San Francisco Bay. Through its tireless commitment to quality and customer service, Vortex quickly became a trusted name as well as the first call for most Northern California marine operations companies and waterfront facility owners when they needed marine response.
Over the next ten years, as the company diversified its capabilities through a combination of organic growth and acquisitions, it began to evolve into a reputable contender within the United States marine construction market, capable of managing and constructing significant and high profile projects such as the installation of the San Francisco trans-Bay fiber optic cable installation for NextLink, the construction of the marine foundation for the new Carquinez bridge for FCI/Cleveland Bridge in Crockett, California, and the marine portion of the Walter F. George Lock, Dam and Powerhouse cut-off wall for the Trevi-Rodio JV in Ft. Gaines, Georgia.
While many of its competitors focused their pursuits on predictable, fully designed projects, Vortex made a staple of the more unusual marine work, often incorporating elements of surface and underwater construction, and generally requiring a novel, out-of-the-box thinking approach toward methodology. The company also regularly looked for opportunities to provide value engineering to its clients.
Today, Vortex prides itself on its committed and highly experienced management team, with a deep understanding and appreciation of the marine environment as well as the guiding principles behind effective execution of complex and demanding projects. As always, Vortex's search for challenging and rewarding projects continues, as does the company's desire to reinforce its reputation as a premier marine contractor.